Domaine de Bellene
Nicolas Potel is one of our most reliable sources when it comes to small-batch, hand-made Burgundies.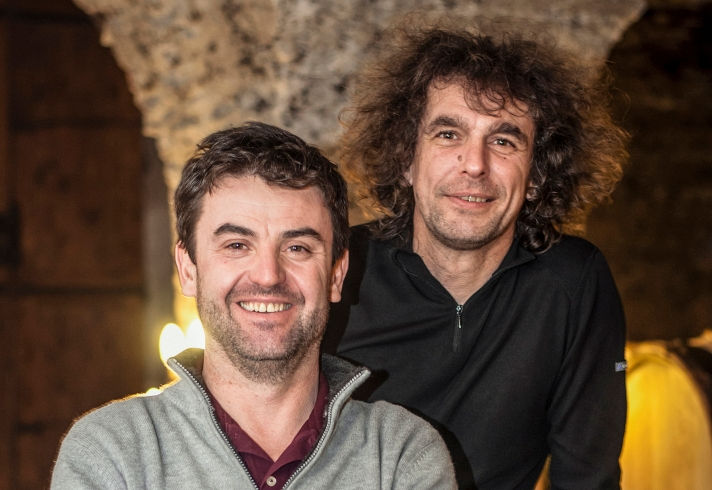 He grew up on one of the brightest estates of Volnay (Domaine de la Pousse d'Or), and he brought everything that comes with it with himself: knowledge of the place of growth that goes back several generations, a network of contacts and the user manual to the tangled wine world of Burgundy. These were all needed when he left the wines listed in his own name behind in 2006 to start a new estate in Beaune, under the old arches of the cellar built in the 1600s.
His estate stands on two pillars. The more widely-known Maison Roche de Bellene is a négociant based on long-term contracts that produces more easily accessible, regional-level wines that are with us 365 days a year and form the basis of our Burgundy selection. Domaine de Bellene, on the other hand, is about something else. Here, the wines are made from Bellene's own vineyards, from old vines aged 50-110 years. The viticulture is biodynamic and winemaking follows the Burgundy norm used by the big names, with spontaneous fermentation, barrel ageing and minimal use of sulphur. (More information, ranging from the angles of the vineyards to the type of grafts, can be found on the labels of the bottles.)
A Volnay (Les Grands Poisots 2009) we tasted many years ago is the wine we still remember today, which was also the reason we visited Nicolas back then. Now, we've selected from his wide selection that covers almost the entire region, choosing a total of four wines, in small batches, including the new vintage of the memorable Volnay.
The name of the estate refers to Beaune. Centuries ago, the town was called Bellene, then it was, Belena and Belenos, before it was called Beaune – the name still in use today.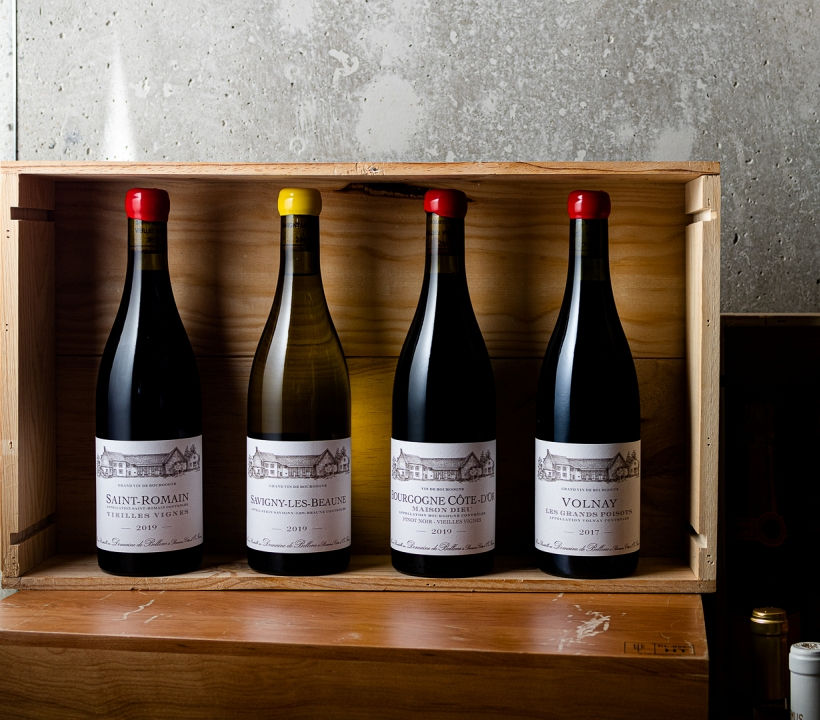 Domaine de Bellene Bourgogne Cote-d'Or Maison Dieu Vieilles Vignes 2019
A complex blend from several of the estate's plots, from altogether 3.7 hectares. The average age of the vines is 70 years, and a large proportion of the selected fruit was fermented in whole bunches, in open vats, then the wine continued to be aged in used Burgundy barrels. An energetic, unexpectedly rich and layered wine with a lingering, gentle, warm finish.
Domaine de Bellene Savigny Les Beaune Blanc 2019
A Chardonnay village wine from Savigny Les Beaune, which is known for its red wines. The grapes come from 40-year-old vines, from 1.6 hectares. The whole bunch pressing was followed by slow, spontaneous fermentation in predominantly used barrels and 10% new barrels. The colour is deep yellow rather than lively green, while the nose is also more floral, with the buttery, brioche, citrusy and mineral notes only appearing slightly. The palate is lively and direct, as well as meaty, substantial and memorable, beside the fresh acidity.
Domaine de Bellene Saint-Romain Vieilles Vignes 2019
The highest-located village of the Cote-d'Or, which owing to its location produces tauter, livelier wines with more pronounced tannins and an overall lighter effect. This wine comes from an old plantation of 65-year-old vines from a total of 1.7 hectares. After spontaneous fermentation, 20% of the wine was aged in new and 80% aged in used barrels. Black cherries, forest fruit, smokiness and an exciting rustic texture. At this young age, it's still energetic, but after a few years it will typically be quieter and more balanced.
Domaine de Bellene Volnay Les Grands Poisots 2017
A parcel-selection from the Cote de Beaune's most highly regarded village, from altogether 0.4 hectares, from vines planted in 1985. It was spontaneously fermented in whole bunches, then aged in 30% new and 70% used barrels. It's juicy with a fragile and subtle structure, representing the feminine, floral side of Pinot Noir. It's already open at this young age, and is a balanced wine with a fresh palate and a warm finish. It's endlessly elegant, which is one of things Volnay is great at.
Domaine de Bellene
DOMAINE DE BELLENE Saint-Romain Vieilles Vignes 2019

DOMAINE DE BELLENE

Saint-Romain Vieilles Vignes 2019
DOMAINE DE BELLENE Volnay Les Grands Poisots 2017

DOMAINE DE BELLENE

Volnay Les Grands Poisots 2017