DR BALÁZS CAPÁRI – Pinot Noir 2021
We pulled up to the side of Sümeg Castle, where Balázs Capári, the veterinarian from Sümeg, was waiting for us at the gate of a 300-year-old mansion.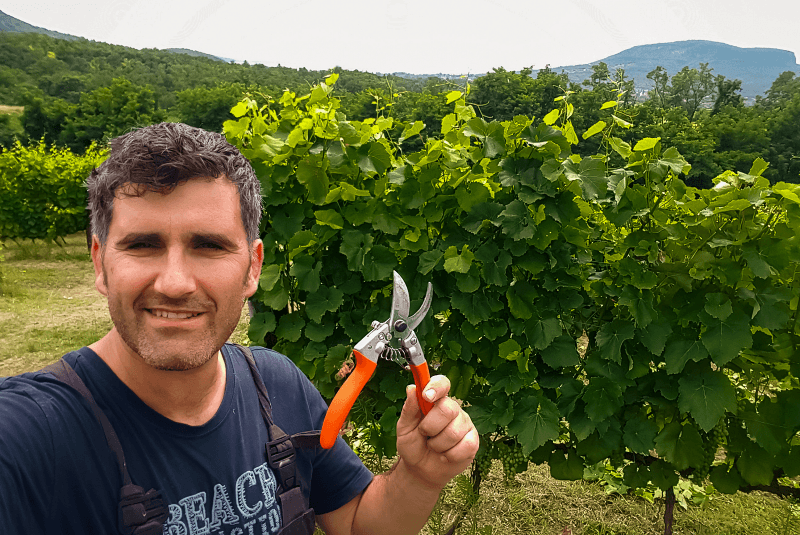 Besides his practice and doing jiu-jitsu, he works with two hectares of grapes in the country's smallest wine region. He came up with the idea of obtaining his own vineyard while drinking wine in the cellar of local friends, and from there he quickly reached Rust and then the WSET Diploma. That was where the idea of forming a PDO (Protected Designation of Origin) wine region occurred to him, which he finally realised with two other local winemakers, Márk Egly and Imre Halász.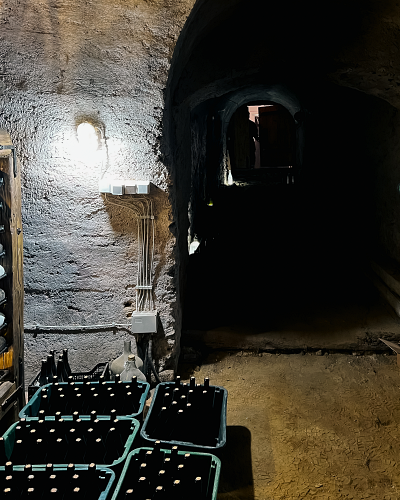 We reach the cellar on foot, a few minutes' walk through the garden of the Bishop's Palace and we jump back in time again, as Balázs's wines ferment in the cellar of the 500-year-old Udvarbíró House. With the exception of a few tanks, he uses almost exclusively Hungarian barrels and, since the first (2019) vintage – spontaneous fermentation, long ageing and unfiltered bottling have been fundamental principles for all the wines.
For October, out of his wines, we'd like to put a lightly woven, classic Pinot Noir into the limelight, but with the first shipment a few cases of Chardonnay and Kékfrankos have also arrived. They are available in the indicated stores and on our webshop.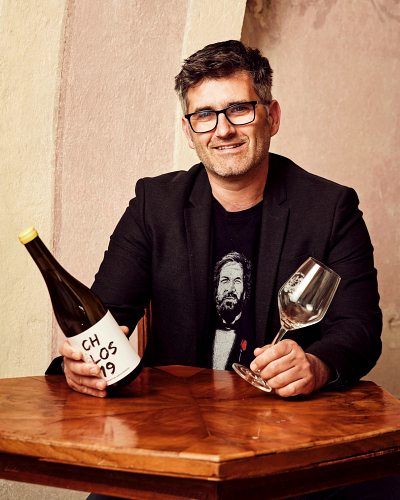 With its total of 19 hectares of vineyards, Sümeg is one of the smallest registered wine regions in Europe – in this competition only the Loire Valley legend, Nicolas Joly's own appellation, the 7-hectare Coulée de Serrant, trumps it. Balázs grew up around horses, and the riding school founded by his father still operates a few houses down. To become a vet was almost destiny for him. "I belong to the 80% who want to become a vet ever since childhood, and within that 1% who actually became one," he adds. Wine came into the picture a lot later.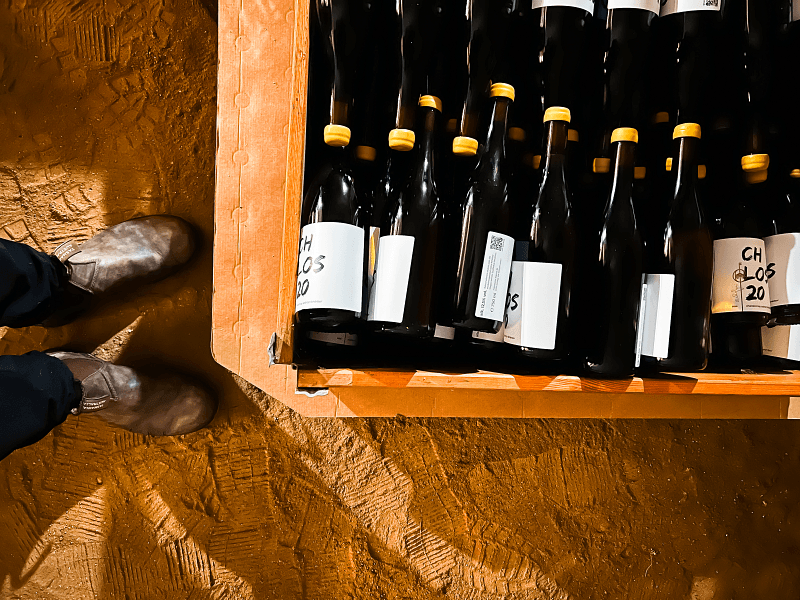 Balázs's plots are almost all around Sümeg (supplemented by a plot at Balatonederics), with 10-year-old vines that have been cultivated organically from the beginning, two Burgundy varieties (Pinot Noir and Chardonnay), plus Kékfrankos.
Pinot Noir 2021
CAPÁRI BALÁZS Pinot Noir 2021

CAPÁRI BALÁZS

Pinot Noir 2021