Edgar Brutler – Krasznabéltek/Beltiug, Transylvania
Learning about a completely unknown wine region can be a result of an encounter. That's how we got to Barabás, when we met Réka Koncz; and we drove for many hours to the Szerémség, where Ernő Sagmeister showed his grapes; and also how we got to the Szatmár wine region now, thanks to Edgar Brutler.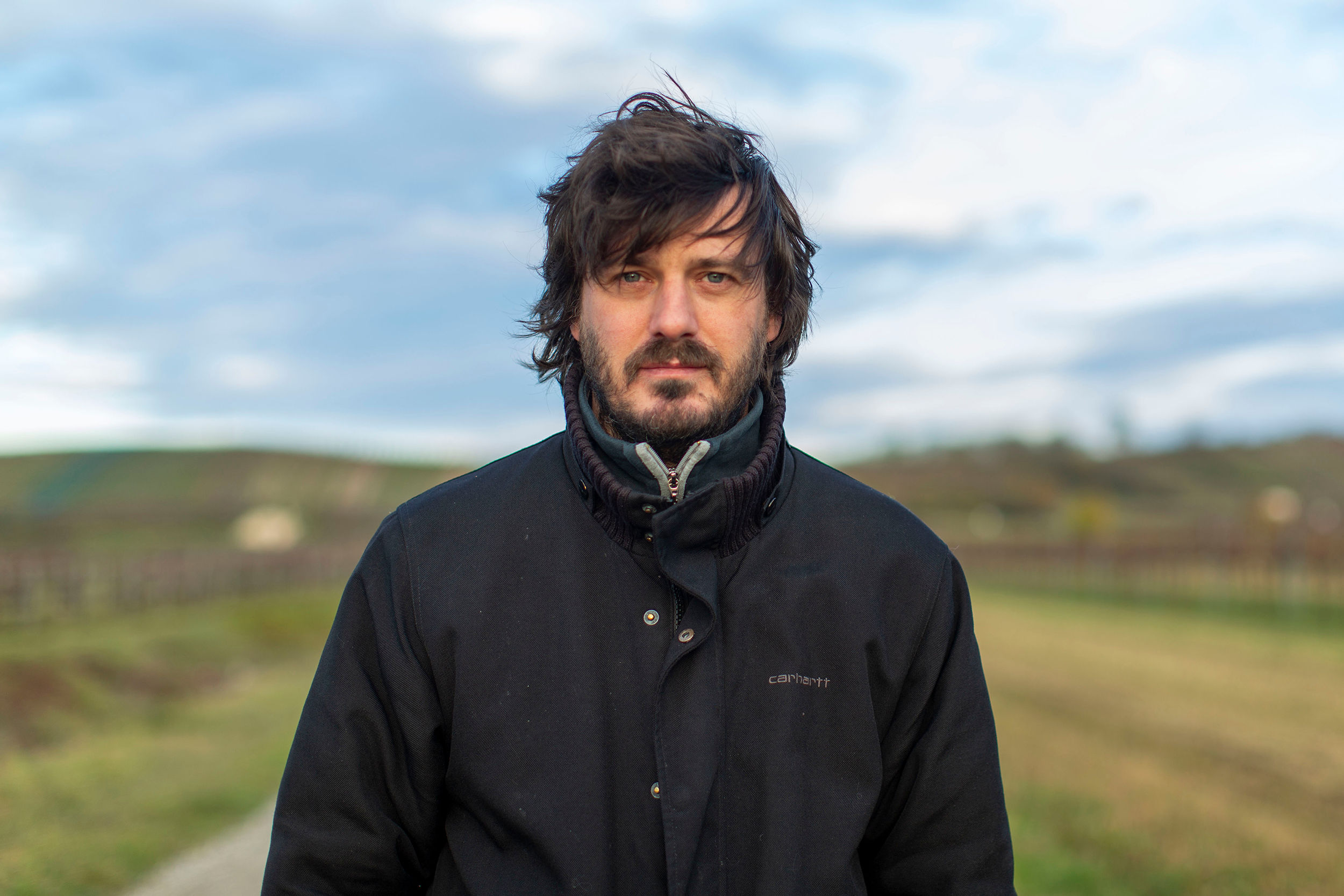 Close to the Romanian-Hungarian border, in the Szatmár wine region, in the region historically known as the Partium, the history of wine culture goes back a long way and its centre has always been Krasznabéltek/Beltiug. Edgar's Swabian ancestors arrived in this village around the 1850s and remained there until the 1980s, when the political and economic circumstances decided that they returned to Germany. Later, at the time of the 'compensations', after the re-acquisition of the family lands, they began to return, and from the 2000s, the whole family moved back there.
Edgar wanted to be a musician and until the age of six, his whole life was about playing the violin, then he switched to the guitar and played it until the family regained the grandparents' vineyards. From then on, he studied to be a winemaker, attended winemaking school in Geisenheim, and learned at serious estates how to make flawless wines in large quantities. This background and confidence were necessary for him to be able to throw away almost all the clichéd components of winemaking in 2018, and start making his divisive and unique wines, relying only on the flavours and aromas he liked.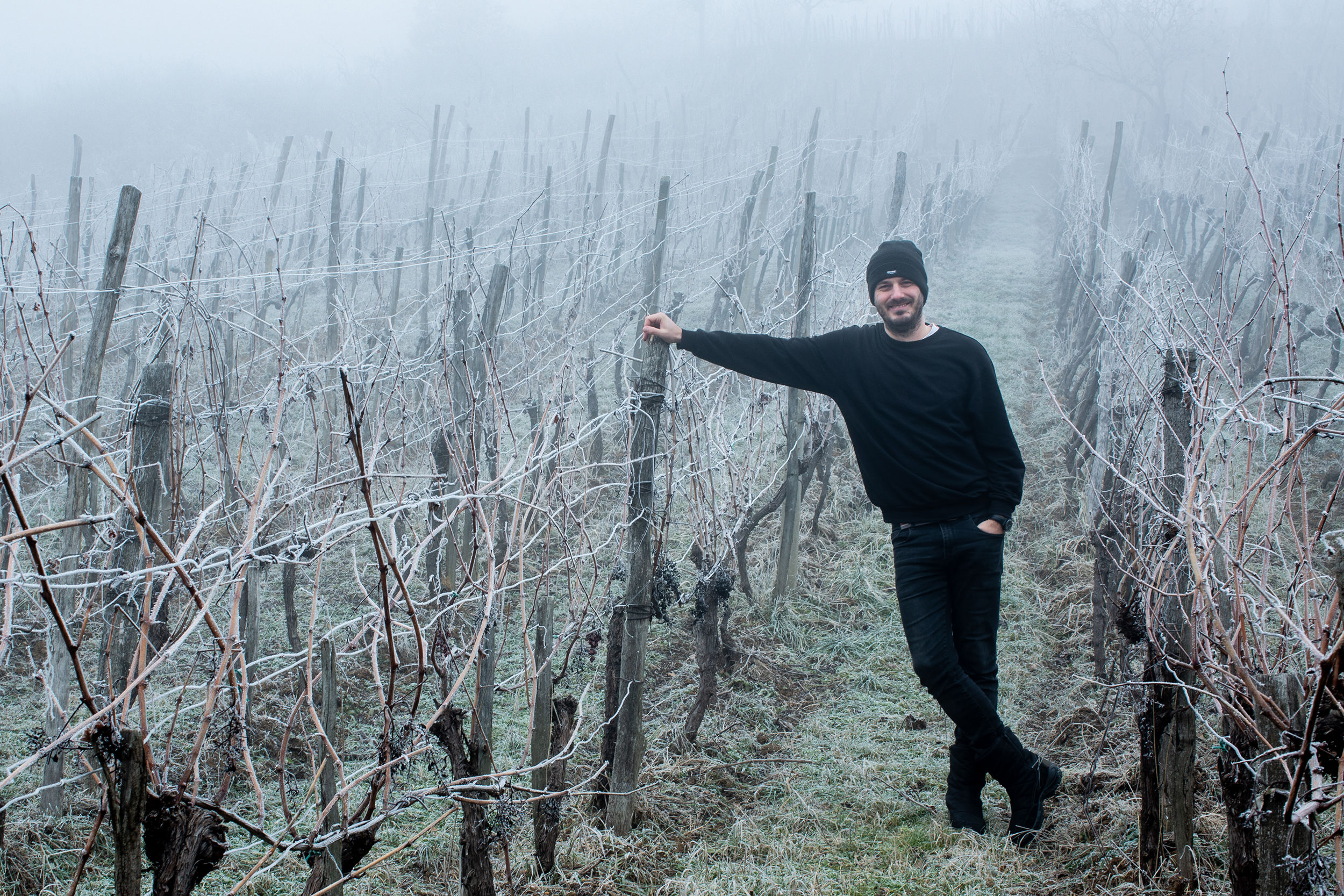 Hungarian and Swabian traditions, orderly rows of vines, organic cultivation and manual work. The larger part of the four hectares is made up of densely-planted old vines and mixed plantations with such old varieties that even the elderly locals forgot about. The oldest among these is a 1926 plantation. The wines ferment spontaneously in the family's 200-year-old vaulted cellar, they are processed with a basket press, lots of oxygen, manual work, in small-sized barrels and tanks.
Edgar is in fact managing two places at the same time, as he is the full-time winemaker of Eisenberg's Groszen Wein in Austria, and for some time he has been commuting between the two estates via Budapest. That's how he dropped by to visit us with four freshly bottled wines after the June bottling:
I hope you'll like them. They are pure-flavoured wines, yet there is also excitement and a bit of funkiness in them. The Hungarian language and culture were part of how I was brought up, so I'd be happy if some of my wines were here as well, he added.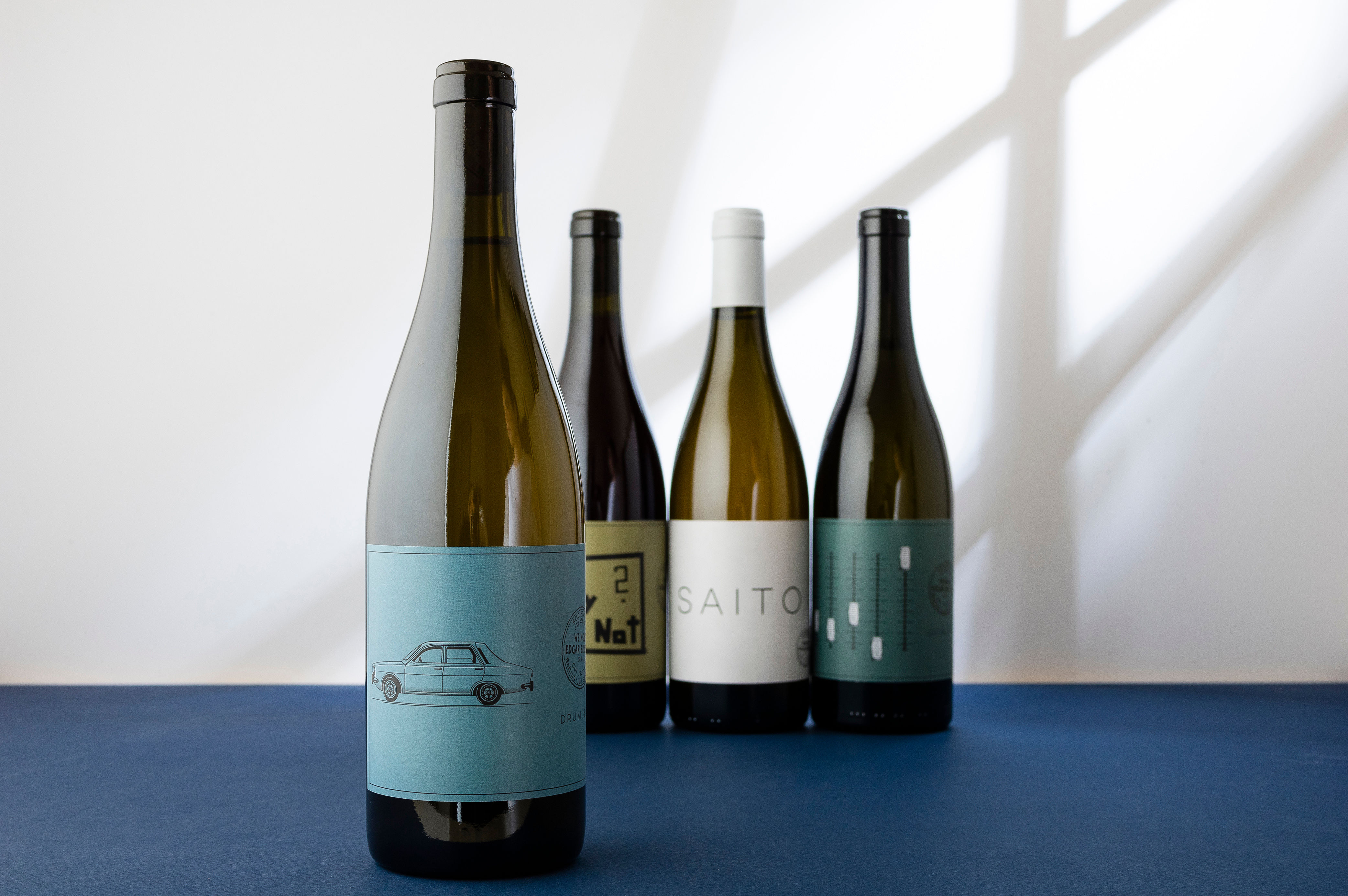 Drum Bun 2020
100% Királyleányka, one of the region's most important varieties, with the country's most well-known car on the label, plus the short sentence that appears at the end of every village (drum bun = goodbye). The harvest happened on August 17, pressing was done in whole bunches, then fermentation in tanks, where ageing also occured on rough lees.
Grünspitz 2020
The winery's most important variety is Grünspitz, also known as Szerémi Zöld, and the label tells us that music is still part of Edgar's everyday life. Harvested on September 10, then half of the grapes were fermented in tanks after whole-bunch pressing, the other half were fermented in amphorae and barrels after two days of skin contact. The three parts were blended after nine months, which made it so lively, rustic, and substantial, with vibrant acidity.
Saito 2020
A field blend from a mixed plantation, made from lots of varieties. 
I could start listing them, but there are more than 10-15 varieties mixed-planted and part of them are already unknown,says Edgar.
 Olaszrizling, Királyleányka, Grünspitz and Saszla (Chasselas) were certainly among them when they started harvesting on September 5. The grapes that were picked together were given two days of skin contact, then fermented in barrels and amphorae after pressing. The winery's richest white wine with mineral and wild notes, with lively, grapey flavours. 
It is sure to develop for 10 years. We should taste it again together.
Why not? 2020
Another field blend made with mainly black grapes. The largest part is Kékfrankos and Oportó (Portugieser), plus Királyleányka, Olaszrizling and a touch of Merlot. After the harvest on September 4, the white and black grapes were kept on the skins for two days, then after pressing, fermentation started in barrels. A deep Siller-colour, lively red fruits, new wine character. It's worth drinking it chilled and as soon as possible.
All four wines were bottled in July 2021, at the winery. They are unfiltered and unfined, with a little or zero added sulphur.