Kopar 2018
We can only name one wine that makes everyone think of the same. Among wine drinkers, Gere Kopar has been the symbol of abundance and permanence for more than 20 years. We talked about the new vintage with Andi Gere, who told us about vintage character, organic cultivation, oak use and blends.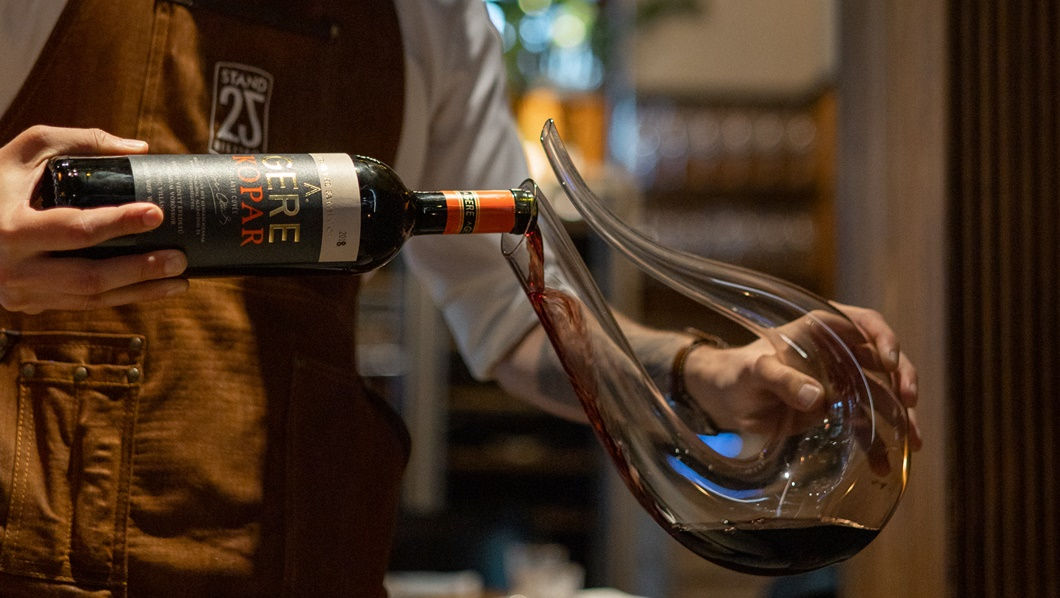 What can be expected by those who know the previous vintage well?
The first Kopár was made in 1997, and over the years we've been following a well-trodden path with the wine – something that we've changed very little. It's only made in the best years, within which two types of vintages can be distinguished. Sometimes the vintage is big because it has everything in it. These are powerful, warm years, just like 2017 was. There are also the elegant vintages, which are beautiful because they are about subtle nuances that add finesse to the wines. The two are beautiful in different ways, and the latter is closer to me. 2018 was such a year.
You mentioned the well-trodden path. Have you adjusted it since 1997? 
The early rustic feeling moved in the direction of a rounder, more velvety palate after 2000. The oak ageing has become more refined: at the beginning, we only aged it in first-fill barriques, then from 2006, we included large 10-20-hectolitre barrels, and now, quite interestingly, we're returning to new barrels. We use only 300-litre barrels made from Zemplén oak. Those are the ones that suit this wine.
What's possibly even more important is that during the last decade, we made the work we do in the vineyard even more precise and it's resulted in a better raw material. Since 2010, we've been cultivating our vineyards organically, and yields are also lower compared to the original Kopar. We're familiar with the qualities of the vineyards, which with the organic cultivation, the pure soil and even more attention can express themselves further in the wines.
When you blend the wine, can you sense when you're working on the new vintage of an iconic wine? 
The main point has not changed, and there is a minimal difference in terms of proportions compared to what had been set up the 2006. The more feminine Cabernet Franc is still in the foreground, alongside it the Merlot, and the Cabernet Sauvignon remains in the background, in a smaller percentage. Of course, we feel the responsibility. It's one of the best known wine brands in the country, therefore, we take care of it the most.
Gere Kopar 2018
50% Cabernet Franc – 40% Merlot – 10% Cabernet Sauvignon
Kopár, Konkoly, Csillagvölgy and Ördögárok vineyards
Spontaneous fermentation, in tanks and wooden vats
Ageing in first-fill, 300-litre Hungarian barrels