Kreinbacher – Characters from the estate
We talked to head winemaker György Várszegi and commercial manager Zoltán Prisztavok
We've been following the history of the Kreinbacher Estate, which has been rewritten with sparkling wine, since 2014. We've observed the many minute details, the professional challenges and the characters who have become leading figures at the winery. We'd talked a lot with head winemaker György Várszegi (GY) and commercial manager Zoltán Prisztavok (Z)  about innovations, grapes and making traditional method sparkling wine, but hardly anything about what drives them on a daily basis, and who they are when they step out beyond of the gate of the estate.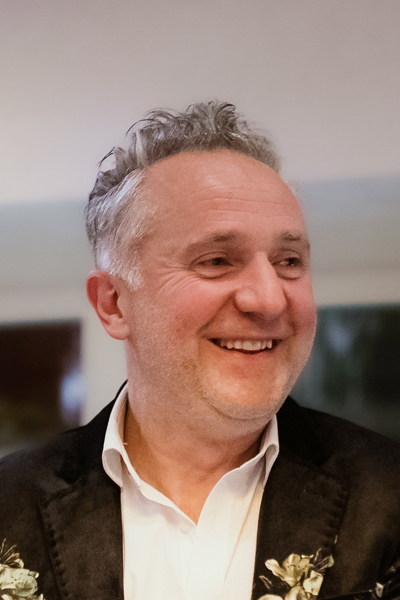 How do you start your day?
GY: No matter how early one of us gets up, no matter where we have to go, we always have breakfast together as a family. Before I take our daughters to school, the four of us sit around the table and discuss the day ahead of us.
Z: With sparkling wine, when I can. Unfortunately, I can't always do it, only on certain days. I say if a day starts with bubbly, it can't be bad.
What was the last book you read?
GY: Juan Pablo Escobar's autobiographical book: My Father.
Z: I'm a big fan of fantasy and science fiction, I read Dune again because I managed to buy all three volumes together in a rare edition and the movie gave me a good reason to read it again.
What do you do to relax?
GY: I play ice hockey, or rather, I stand on the ice dressed up in the gear. My daughters started playing, and as usual, the parents also got into the game. First, I thought I could skate, but it turned out that this is not what you can call skating. However, I really fell for it, and we've been going to Ajka for training twice a week for three years now.
Z: Mostly travelling, that's when I can turn everything completely off.
What is it that makes you truly happy?
GY: Being with the family, with the kids.
Z: I am the happiest when I'm with my family, my wife, my daughter and my son.
Have you never thought about another profession or vocation?
GY: I would have liked to become an artist or a photographer, I have been trained in this field, too. But I'm also interested in DIY, I could have imagined myself as a carpenter.
Z: Is there anything better than this? If I had to choose another profession, I would have become a rock 'n roll manager. I think the organizing, negotiating, and of course touring, concerts, parties and the buzz would have gone down well with me.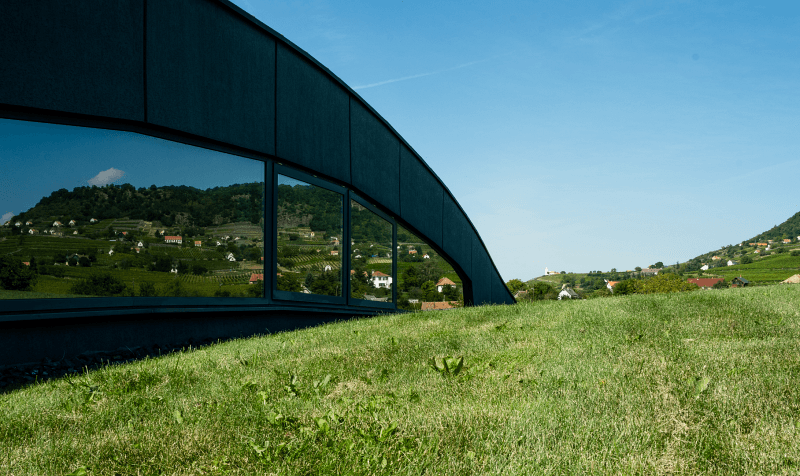 What was the last wine you had?
GY: It wasn't a special occasion — one evening me and my wife opened a 2017 Kreinbacher cuvée that is not yet on the market, but I was very curious about what it was like and whether she would like it.
Z: We were at a Halloween party last weekend, the children were running around in the dark with lanterns, reaching into goo-filled containers to fish out the small treats hidden in them, and the grown-ups – to overcome their fear caused by the scary costumes – were drinking a 2004 Dom Ruinart Rosé Magnum.
Which one was your most memorable trip and why?
GY: Back in the late-90s, I travelled to China, to Beijing, which at the time was a real culture shock for me. That country was different back then, and so was Hungary.
Z: My family and I went to the island of Sumba in Indonesia, where we rented a house by the ocean. Very few people live on the island, and we were a 50-minute drive away from the first inhabited settlement. There was nobody anywhere near, just the four of us, and we could really be together there.
If you could eat only one food for the rest of your life, what would it be?
GY: Sunny-side-up eggs.
Z: I love variety, so this would be quite difficult for me. But if it turned out that way, I could handle Rakott krumplit (Potato and egg casserole).
What do you like most about your job?
GY: The tension of waiting to see what the result will be like. Even after all these years, it's so exciting that you have to wait to see what the development path of each wine will be – I watch their development and intervene if necessary. It's a real story of birth and development each time. Which, of course, can sometimes turn out to be negative.
Z: That I'm always close to chilled traditional method sparkling wine. But seriously, the best thing about it is that it varies all the time, there's a constant buzz, and you always have to come up with new things. After all, if we want to be the best, we need to know not only what is interesting now, but also what will be cool in two to three years' time and what the market demand will be like then.
forrás: Kreinbacher Birtok
forrás: Kreinbacher Birtok
How was the Extra Brut born?
GY: Every vintage, we do dosage tests, which is how we put together the well-known Kreinbacher sparkling wines. But every time, we also play around a little – we like to step out of our comfort zone, deviate from the usual and try something completely different with a batch or two. After the preliminary tastings with this batch, we felt that a very low dosage could be tried, and we liked it so much that we wanted to share it with those who have come to love the Kreinbacher style over the years.
Z: The Extra Brut is for those who like an extremely dry palate. It is certainly not a sparkling wine for beginners, but for experienced consumers of traditional sparkling wines, the ones with the black belts, who will appreciate it the most.
Kreinbacher pezsgők
KREINBACHER Brut Classic

KREINBACHER

Brut Classic