Kreinbacher Égoïste 2017
"The best company for yourself is you"
The production of traditional method sparkling wine goes back more than 10 years at the Kreinbacher winery. Ever since the beginning, they've cherished the dream of one day having their own prestige cuvée. The crown jewel of every champagne house is the prestige cuvee, which is blended from the selected base wines of the best vintages. The time is here.
C'est moi qui compte
"It's only me who matters"
The Égoïste is described by the Kreinbacher Estate as follows: "It's a traditional method sparkling wine that's a reward for ourselves, for our own performance. For people who can enjoy those moments when only they matter."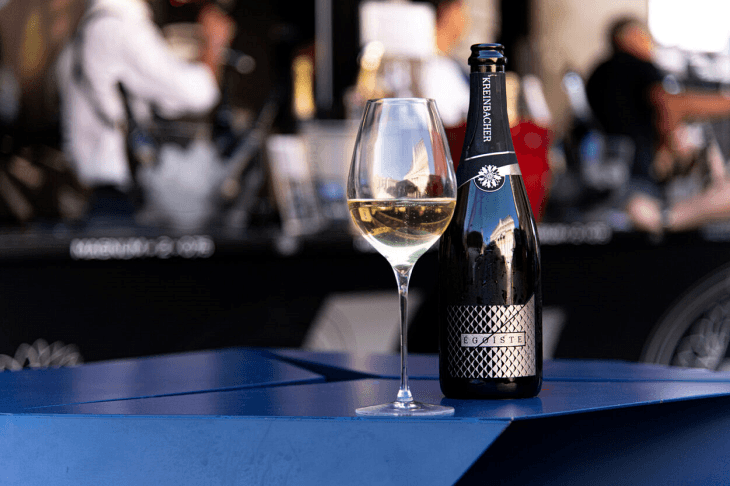 50% Furmint, 50% Chardonnay 
Ageing time: 60 months
Dosage: 6 g/l 
The Kreinbacher estate's first prestige cuvee is being introduced from the 2017 vintage, with the blend based on the balance of Furmint and Chardonnay.  
For the first time, among the estate's traditional method sparkling wines, 11% of the base wine was fermented and aged in barrels. It spent 5 years on the lees, and its rich character is framed by a low dosage. The palate is mature and complex with pronounced yeasty notes.