López de Heredia
Time capsules from the first days of Rioja
The wine region and wine lovers owe a lot to a cold-hearted mother. Rafael López de Heredia y Landeta, the founder of one of the first major Rioja wineries, López de Heredia, was born in Chile to Basque immigrant parents. At the age of 14, he moved to Spain to study with the Jesuits, and a few years later he found himself in prison in the South of France, to where he was sent because of his active participation in the Third Carlist War.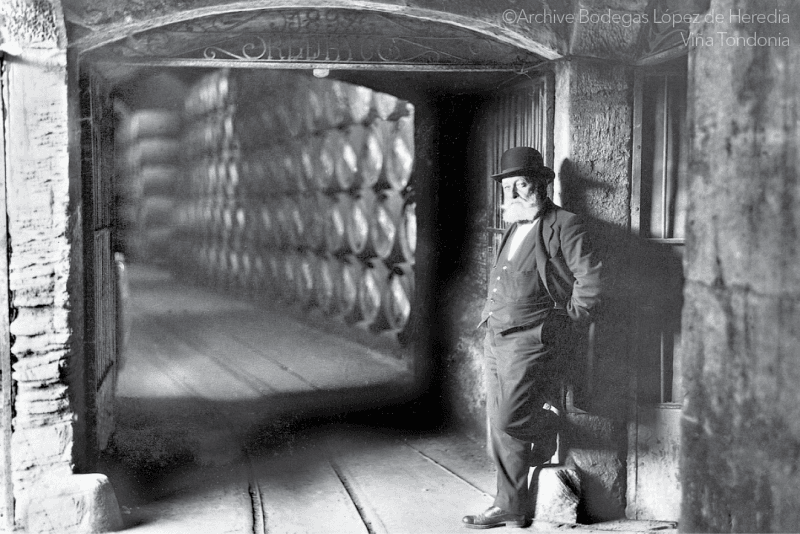 A látogatóközpont ultramodern pavilonját Zaha Hadid tervezte, aztán 100 évet ugrunk, ha átmegyünk a lenyűgöző kóstolóterembe, amely maga a szecessziós szertelenség, végül, ha bejutunk a pincébe is, akkor mintha A Gyűrűk Ura valamelyik jelenetébe csöppennénk: sejtelmes félhomály, hordók ezrei, penész, pókhálók, a modern civilizációnak semmi jele, itt hiába keresnénk acéltartályokat. Money would have been a solution in this case, but Don Rafael sent his tear-soaked letters to Chile, begging his mother for the ransom in vain, but the strict matron did not give in to the blackmailers. Similar to the entire history of Rioja, the greatest influence on Rafael were the French wine merchants. As a result of phylloxera sweeping through Bordeaux, they took young Rafael with them to Haro, they offered him a job, he married a local girl, planted grapes and never returned to Chile.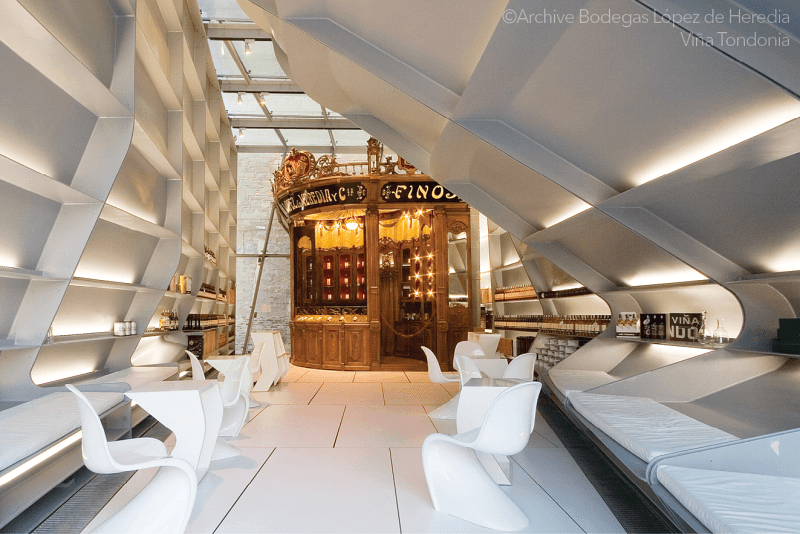 No other winery represents the history of Rioja as authentically and consistently as López de Heredia. Today, the wines age in 13,000 barrels in the ancient cellar labyrinth of the winery, founded in 1877, dug 15 metres deep. The state-of-the-art pavilion of the visitor centre was designed by Zaha Hadid. Next, one is transported 100 years back in time on entering the impressive tasting room, which is itself art nouveau debauchery. Finally, when one gets to the cellar, it's like falling into a scene from The Lord of the Rings: mysterious twilight, thousands of barrels, mould, spider webs, no sign of modern civilization, and not a tank in sight.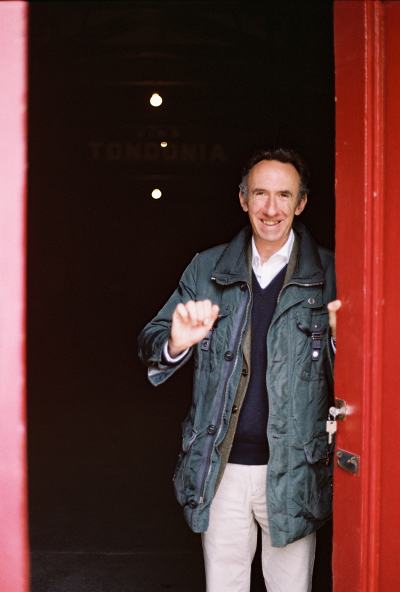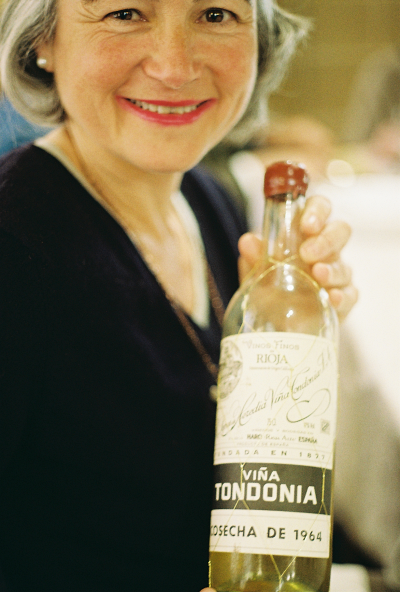 Tasting a Viña Tondonia takes us back in time 150 years and shows what Bordeaux wines were possibly like back then. The López de Heredia family consistently sticks to the recipe and style developed in the 1880s: they work only with their own grapes, do not use cultured yeast, age the wines in barrels for decades, and bottle them unfiltered. They grow grapes on a total of 170 hectares, their most famous area is Tondonia, which is perhaps the most spectacular and best vineyard in Rioja.
In the meantime, our host, José Luis Ripa, appears. He's a wine person to the bone, he was born in Rioja, has several winemaking ancestors and great local knowledge. His wife is María José López de Heredia, the current face of the cellar, and the founder's great-granddaughter. It becomes clear in a minute that we will be in good company today. José Luis' voice echoes decades of experience, yet he speaks selectively. The reputation of the 145-year-old estate is a great treasure, it's obvious that the most important thing for him is to tell the story well.
Viña Tondonia Blanco Reserva 2011 (small batch)
When it comes to Rioja, everyone associates it with red wines first, but there's just as much emphasis on the white varieties here, too. The components of the blend, Viura and Malvasia, are grown on a total of 11 hectares of Viña Tondonia's estate, and the Blanco is released after 10 years of ageing. This is one of the world's handful of cult wines, even more sought-after than the estate's reds.
Viña Tondonia Rosado Gran Reserva 2012
One should have no doubt about the staying power of Tondonia wines, and a rosé is also made in the cellar, the current vintage of which is 2012. This wine is a true legend in the small, but the ever more serious field of matured rosés in the world. No matter from where you look at it, this wine is fresh and alive, showing no signs of decay. A wine like this needs to be harvested from a very good place and bottled at the right time.
Viña Tondonia Tinto Reserva 2010
Viña Tondonias have always been complex, spicy and lively wines, but this outstanding vintage is fuller and deeper than the usual. A serious, thought-provoking wine with an original style. It wouldn't be a mistake to open it now, but it's good to know that every Tondonia Reserva has at least 30-40 years of ageing potential.

Viña Tondonia Tinto Gran Reserva 2001
The patient winemaker might wait up to 20 years, and the current vintage of Gran Reserva is from 2001. During these years, other wineries are being built, they change styles several times, or even change their owners. It would be difficult to single out one detail from such a complex world. This wine is the greatest of the authentic and oxidative Riojas.
Tasting a Viña Tondonia takes us back in time 150 years
VIÑA TONDONIA Tinto Reserva 2010

VIÑA TONDONIA

Tinto Reserva 2010