Moët & Chandon – Grand Vintage 2013
We're introducing another legend from Champagne, which is the best known among the big names. The Moët & Chandon house was founded by Claude Moët in 1743 and over several generations, it has grown into the largest estate of the Champagne region.
Today, it is the place where the most bottles of champagne are made every year. A total of 1,200 hectares are harvested, most of which are cultivated by small growers, and the pressed must is used for making an average of eight hundred different base wines every year. That is the starting point of the blending, which is done with the aim that regardless of the vintage, date of disgorging and the type of bottle, the Moët character of a bright champagne that has a scintillating texture, vibrant fruits, a rich palate and elegant maturity can be recognised all across the world. In the large champagne houses, almost every work phase is about maintaining this kind of continuity.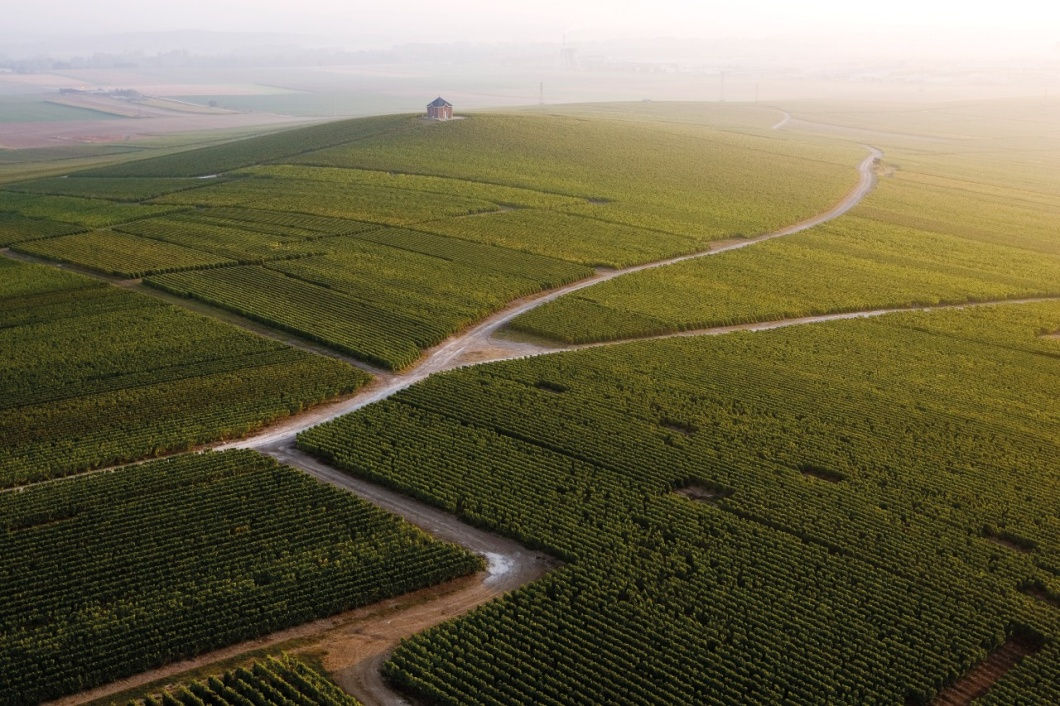 Nevertheless, there are exceptions, and in the case of Moët, it is the Grand Vintage. The vintage wine of the house moves outside the usual box, and it does not follow the style of the house at all costs, but shows a snapshot of the best vintages, from the point of view of the cellar master. It's about great selection and precise work, the outcome of which is always a mature and big wine that clearly reflects the style of the year.
2013 was a vintage of anticipation and patience, and Moët & Chandon ended up recording the latest harvest dates of the last 30 years for the mature wines. The base wine of the Grand Vintage is also a blend that came from an October harvest. It is a deeper wine with autumnal aromas and a denser texture.