November+
Lambrusco di Sorbara, Rózsakő, Grenache – these rare varieties are included in the November+ selection. The case of six also includes: Robert Gilvesy's new Riesling, made with low intervention; Tibor Gál's modern vineyard-blend; and a lively Sauvignon Blanc from cool Styria (Steiermark), from the Gr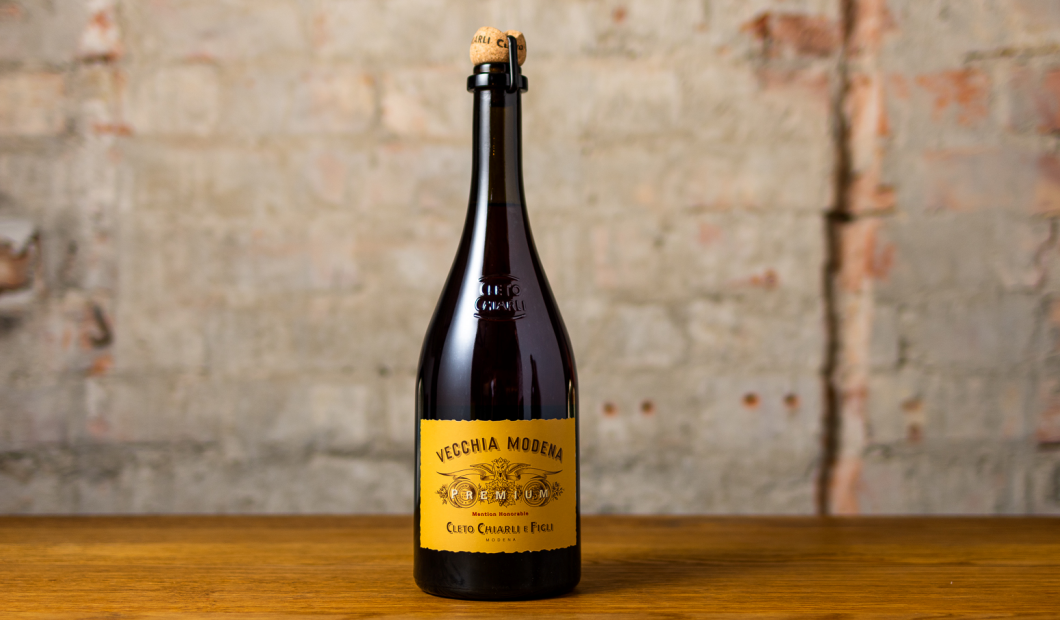 Chiarli Lambrusco Vecchia Modena
Chiarli Lambrusco Vecchia Modena
Around 1850, there was a restaurant in Modena called Osteria dell'Artigliere, which was owned by Cleto Chiarli. Like other restaurateurs at the time, he also served his own wine in the osteria, which was made from the locally- renowned variety, Lambrusco, and with great success. It was so successful that Chiarli founded Emilia Romagna's first serious winery, Cantina Cleto Chiarli, in 1860. Whether it's wine or balsamic vinegar, Chiarli is still a leading name in the area, and with Vecchia Modena they go back to the beginnings: both the bottle and the label were modelled on an unopened, preserved 1892 Chiarli Lambrusco. For the wine they harvested the local clone of the Lambrusco variety (Lambrusco di Sorbara, which has a lighter, floral, acidic character, from the north of Modena). After brief skin contact, it was slowly fermented in temperature-controlled, pressure-resistant tanks, from which it was bottled with filtering and a small amount of sugar (8 g/l). Those who have already drank Lambrusco will probably recall a deep-coloured wine, aromas of new wine, delicate bubbles, and the vivid sweetness. Vecchia is about something else, it's closer to the classics with a dark rosé colour, strawberry on the nose, a vibrant mousse and a dry palate.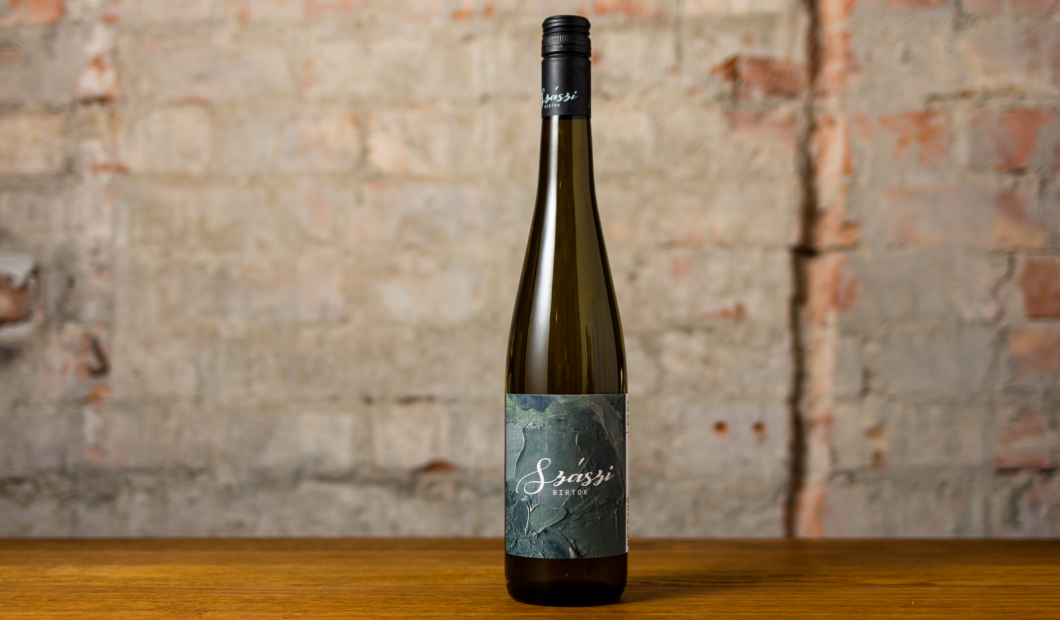 Szászi Rózsakő 2020
Endre Szászi, one of the best-known winemakers of Szent György Hill, has cultivated his vines organically almost since the beginning, and planted the rare Badacsony variety, Rózsakő, as the pollinating partner of the Kéknyelű grape on the hot basalt soil. The aim in the cellar is to emphasize the exciting, citrusy, acid-led character of the variety further by using reductive, spontaneous fermentation in tanks. The renewed labels show Endre's wife's oil paintings of the Balaton Uplands.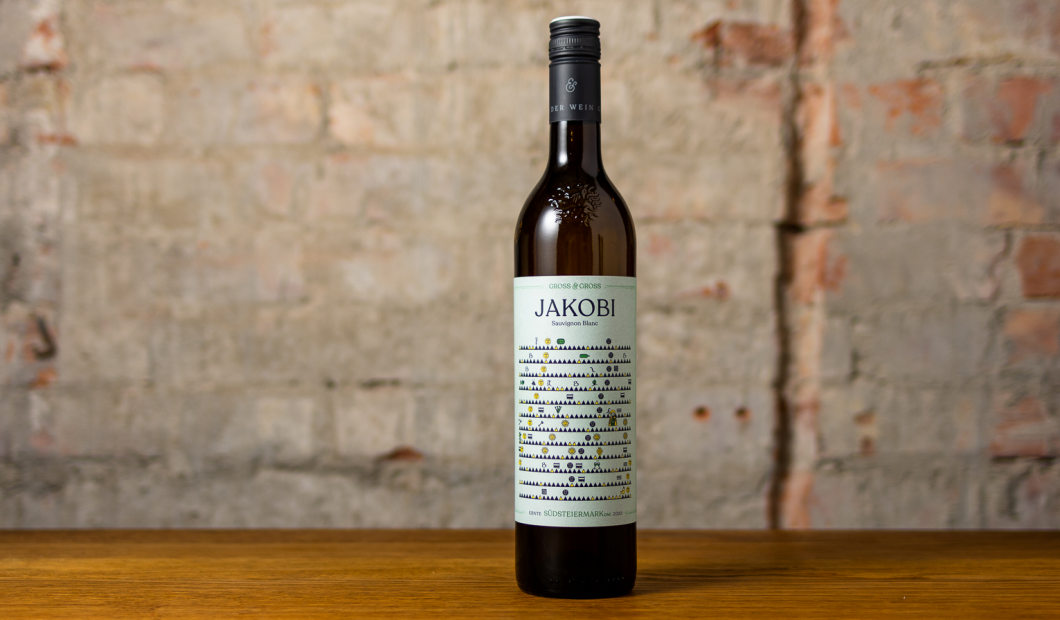 Weingut Gross Jakobi Sauvignon Blanc 2020
Weingut Gross Jakobi Sauvignon Blanc 2020
Sauvignon Blanc is so sought-after and popular that we dedicated a separate magazine to it in the spring of 2019. That's when we also set off to the abundantly green Styria, from where we returned with, among other things, Gross brothers' wine. And at the time when the new vintage arrived, our excitement was renewed. It's a real mountain wine, with lively, cool, greenish flavours – and it has exactly the same feel as the place it comes from. Organic cultivation, steep hills, terraces and old vines. In the cellar, the short skin contact is followed by fermentation with local yeast in temperature-controlled tanks. The label depicts an old peasant map that once helped farmers with viticulture. This 'Mandl Calendar' is redrawn by the two young winemakers each year, according to the specifics of the given vintage.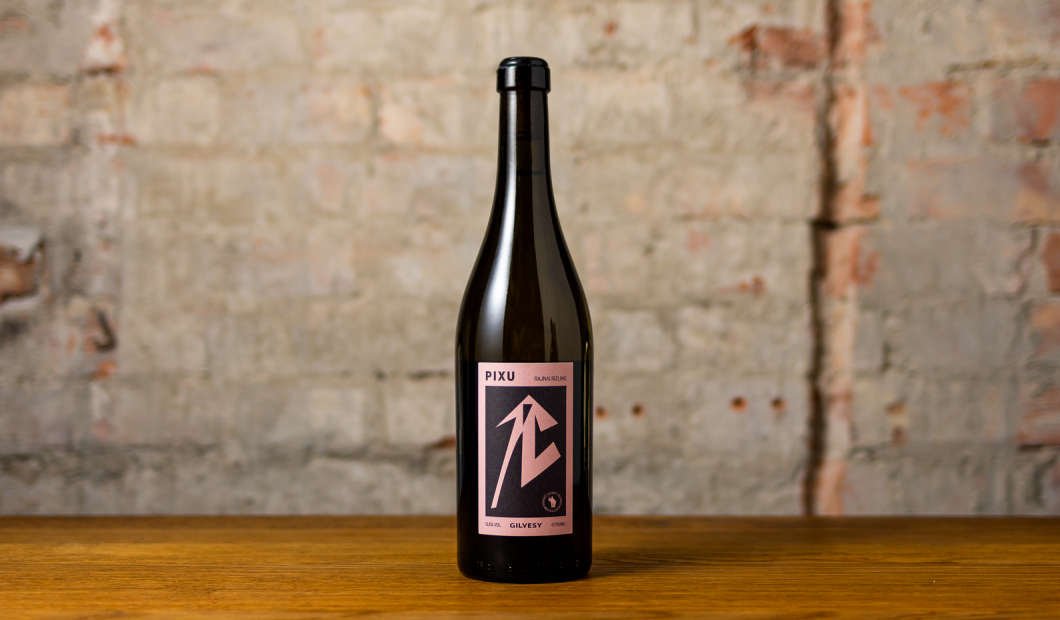 Gilvesy "Pixu" Rajnai Rizling 2019
Gilvesy "Pixu" Rajnai Rizling 2019
Szent György Hill, volcanic base, basalt rocks, 10-15-year-old vines, organic cultivation. Hand harvest on September 18, then pressing was followed by spontaneous fermentation in tanks. Two-thirds of the wine was aged in tanks, one-third in used, 500-litre barrels for nine months. 
Unfiltered, unfined, bottled on September 9, 2020
1,200 bottles made
Mas de Cadenet Rouge 2017
Mas de Cadenet Rouge 2017
Mas in Provençal dialect means estate, and cade is the name of the native red juniper, thus Mas de Cadenet means: an estate with junipers. The Negrel family has been living and working here for seven generations, and now Maud and Matthieu run the winery along with their father, Guy Negrel. Looking at the estate from almost anywhere, we can see the white limestone hill of Sainte-Victoire in the background, which Cézanne, who used to live here, painted at least 30 times and which also gave the name of the appellation itself.  Hot days, cool nights and the drying wind make the estate's deep-coloured, dense red partner of the lean rosé so concentrated and distinctive. It has a deep purple colour, with the fresh and rich notes complemented by the spice and black fruit typical of the two local varieties. 70% Syrah and 30% Grenache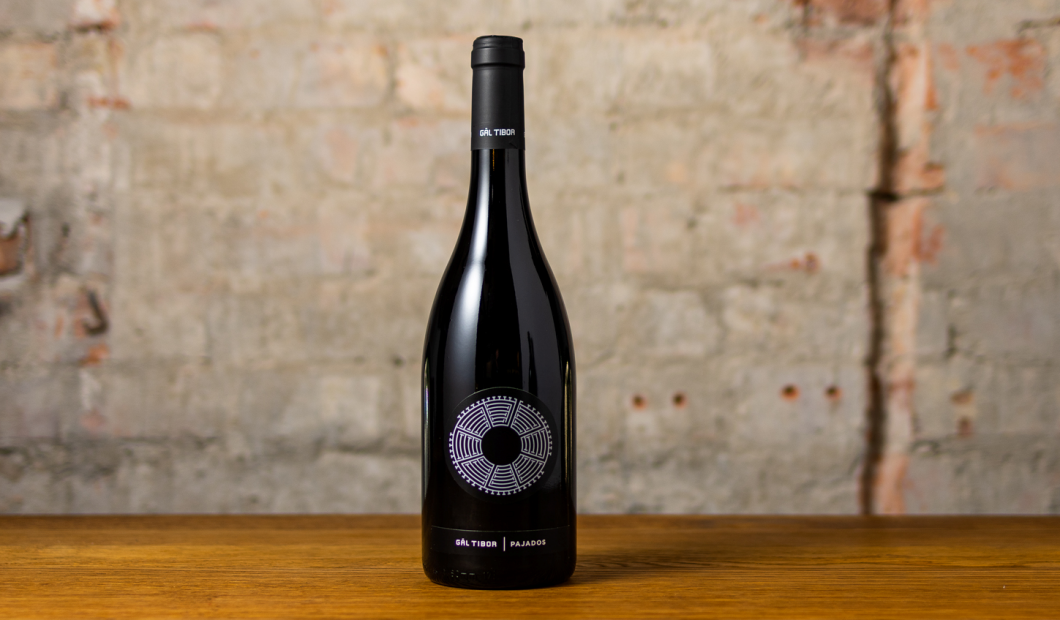 Gál Tibor Pajados Egri Bikavér Grand Superior 2017
Gál Tibor Pajados Egri Bikavér Grand Superior 2017
November + borai
CHIARLI Lambrusco Vecchia Modena Premium
CHIARLI

Lambrusco Vecchia Modena Premium