The magnum effect
Now two magnums, the 2017 Prestige Brut and the 2018 Brut Classic have arrived from the Kreinbacher Estate.
Year after year, Kreinbacher has been making increasingly harmonious traditional method sparkling wines with growing proficiency, in Somló. It's no secret that a significant part of the inspiration, the technology, the yeast and the know-how came in from Champagne. Thus, it might not be surprising either that since 2019, every fifth traditional method sparkling wine is filled into the perfect size of bottle that's favoured by the French – into 1.5-litre magnums. One might trust 350 years of experience even blind, but the sparkling wines aged in magnum bottles convince even the inexpert customer from the first tasting: compared to the 0.75-litre bottles, traditional method sparkling wines that are aged for at least a year longer mature slower and more beautifully, and the outcome is fresher, more elegant and richer.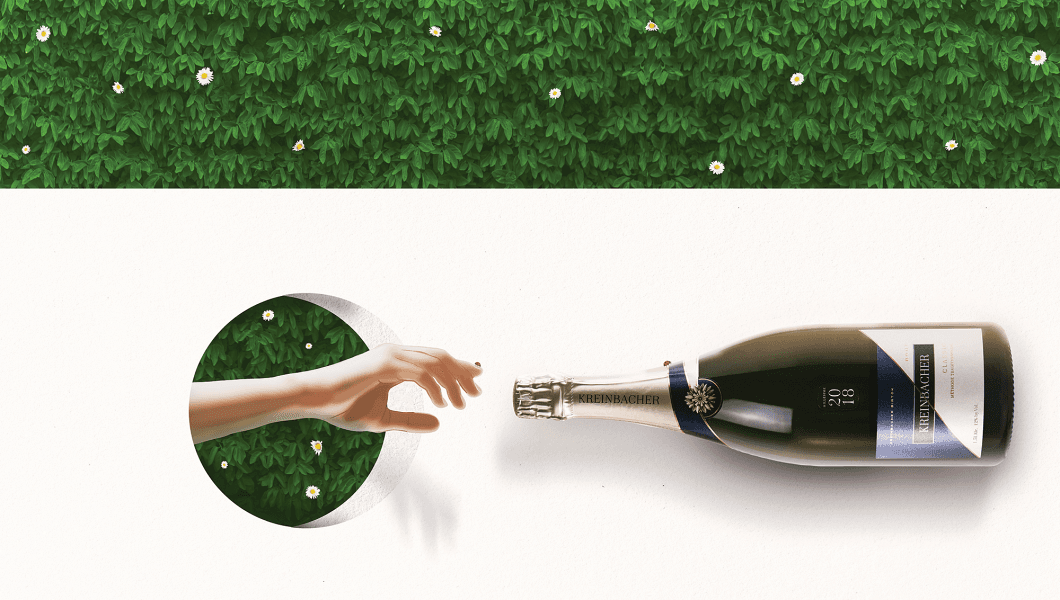 THE MAGNUM EFFECT
The basis of the magnum effect is the difference in size: the neck of a normal bottle is the same as that of a magnum, while the volume is the double in the case of the latter, so the same amount of sparkling wine gets half the amount of oxygen. Less oxygen significantly slows down the secondary fermentation, by approximately 10 days, during which more complex aromas are able to form. The effect is also present during maturation – the development of the sparkling wines bottled in magnums is slower, so they are fresher and have better ageing potential, even after longer maturation.
Kreinbacher Brut Classic 2018 Magnum
A bit more than half of it is Chardonnay, the rest is shared by Furmint, Pinot Noir and a touch of Pinot Blanc. Along with white-fleshed fruits, biscuits and minerality dominate the nose, while refreshing lemongrass, pomelo, sweet bread, hazelnut and subtle saltiness give the palate its richly-detailed character. The mousse is full and lively, and besides the more than three years of keeping on lees, the 8.5 grams of dosage gives the structure and the body.
Kreinbacher Prestige Brut 2017 Magnum
The 71% Chardonnay, 29% Furmint blend that shows its even more elegant and richer side in a magnum bottle. The harmony of the Furmint and the Chardonnay is strengthened by the four years of ageing on lees. Quince, lime, flowers and biscuits appear on the nose, while citrus, juicy fruitiness and lively acids meet delicious notes of ageing on the palate. Long, deliciously sour and salty, balanced out by the dosage of 6.5 grams.
The magnum effect
KREINBACHER Brut Classic 2018 Magnum

KREINBACHER

Brut Classic 2018 Magnum