November 2022
---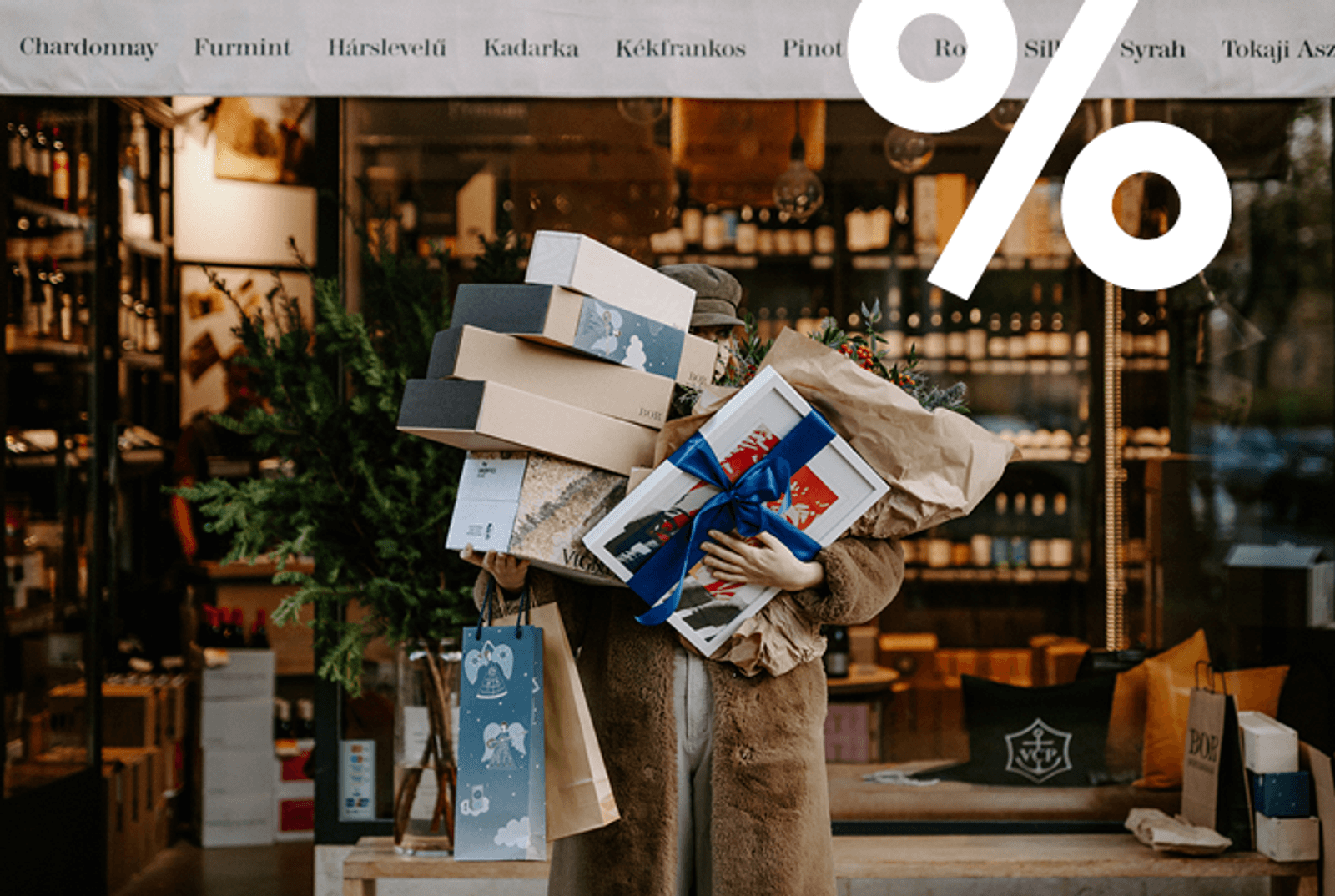 November Discounts
The gift giving season has started
we have selected 40 wines, out of which if you buy one, you'll get a 20% discount, while above six bottles, we give a 30% discount. STOCK UP FOR THE HOLIDAY SEASON.Kristinus, Gilvesy, Matua, Homola, Takler, Telmo Rodríguez, Kaiken, Moulin de Gassac and a lot of other good wines at a discounted price between November 21 and 30. Before the holiday rush, we're preparing special offers in all our wine stores and online.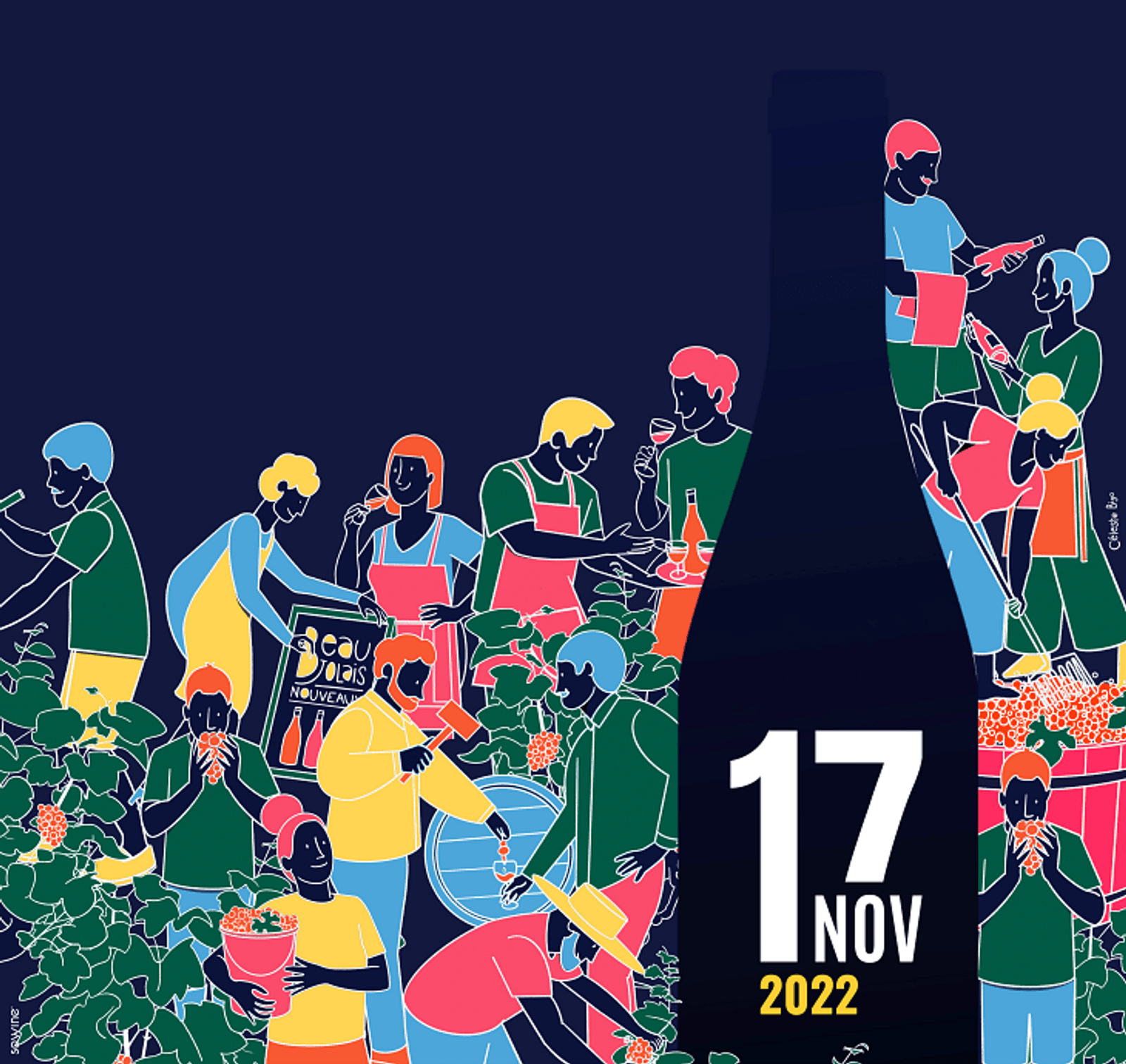 Beaujolais Nouveau 2022
The Beaujolais Nouveau has arrived!
On the third Thursday of November, we can clink our glasses filled with Beaujolais Nouveau once again. According to the winemakers "2022 is a solar vintage," and after the stormy year of 2021, hardly any grapes had to be discarded from the healthy bunches. Of course, as always, the wine region didn't lack extremes – it had the warmest May in the last 60 years, followed by the driest July in recent decades. The harvest started early, in mid-August, and lasted for a whole month. From the small bunches and thick must, wines with a deeper than average colour, with a richer palate and a meatier texture were created.
JEAN-BAPTISTE DUPERRAY Beaujolais Vieilles Vignes Nouveau 2022

JEAN-BAPTISTE DUPERRAY

Beaujolais Vieilles Vignes Nouveau 2022
PIERRE-MARIE CHERMETTE Beaujolais Nouveau Les Griottes 2022
PIERRE-MARIE CHERMETTE

Beaujolais Nouveau Les Griottes 2022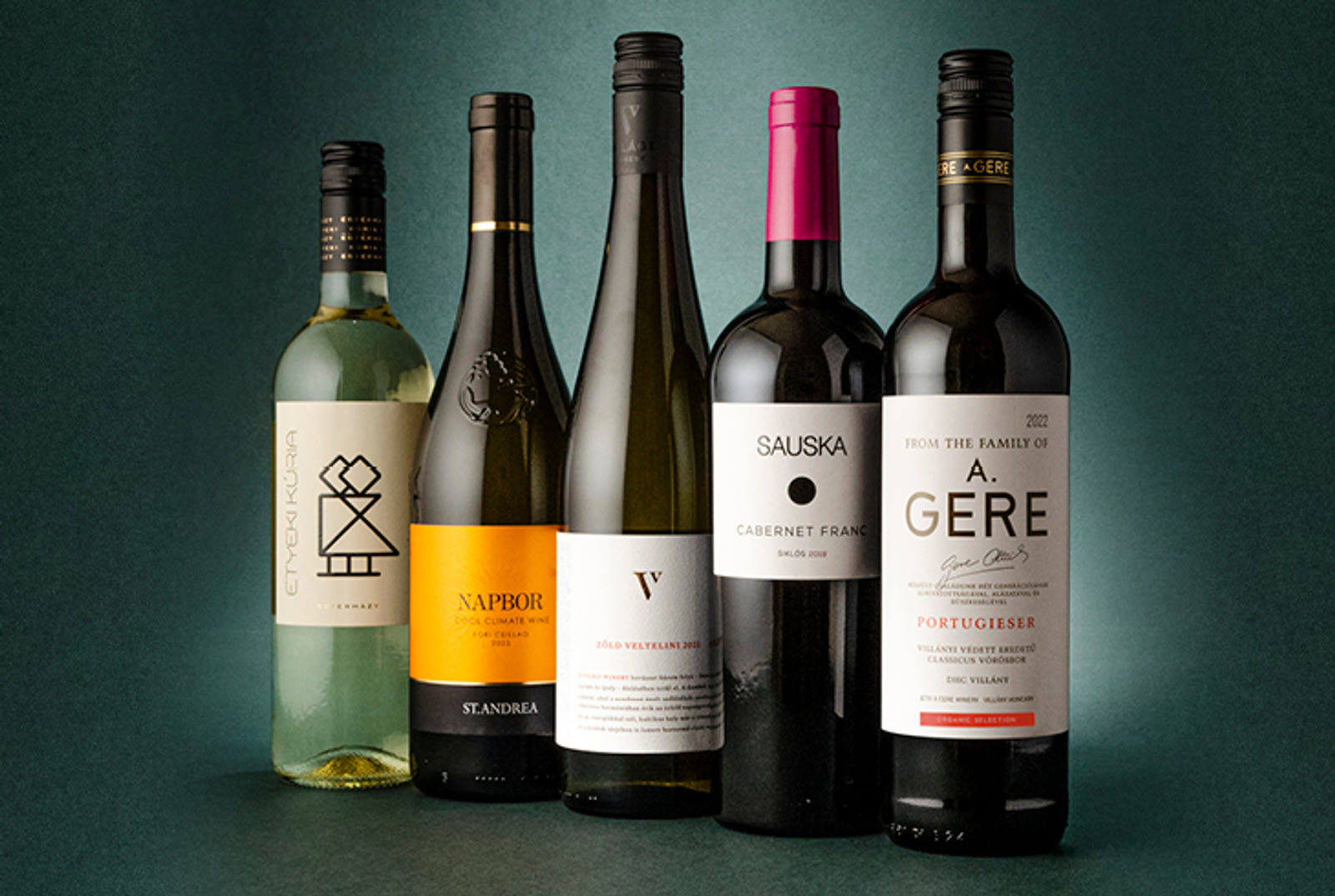 For Klub members extra discounts
Wines of the Month
We've selected timely and current wines for february. Instead of experimenting, we now went for the sure things – we picked such classics from our selection like St. Andrea Napbor, Sauska Cabernet Franc, Etyeki Kúria White, Gere Portugieser and Világi Zöldveltelini.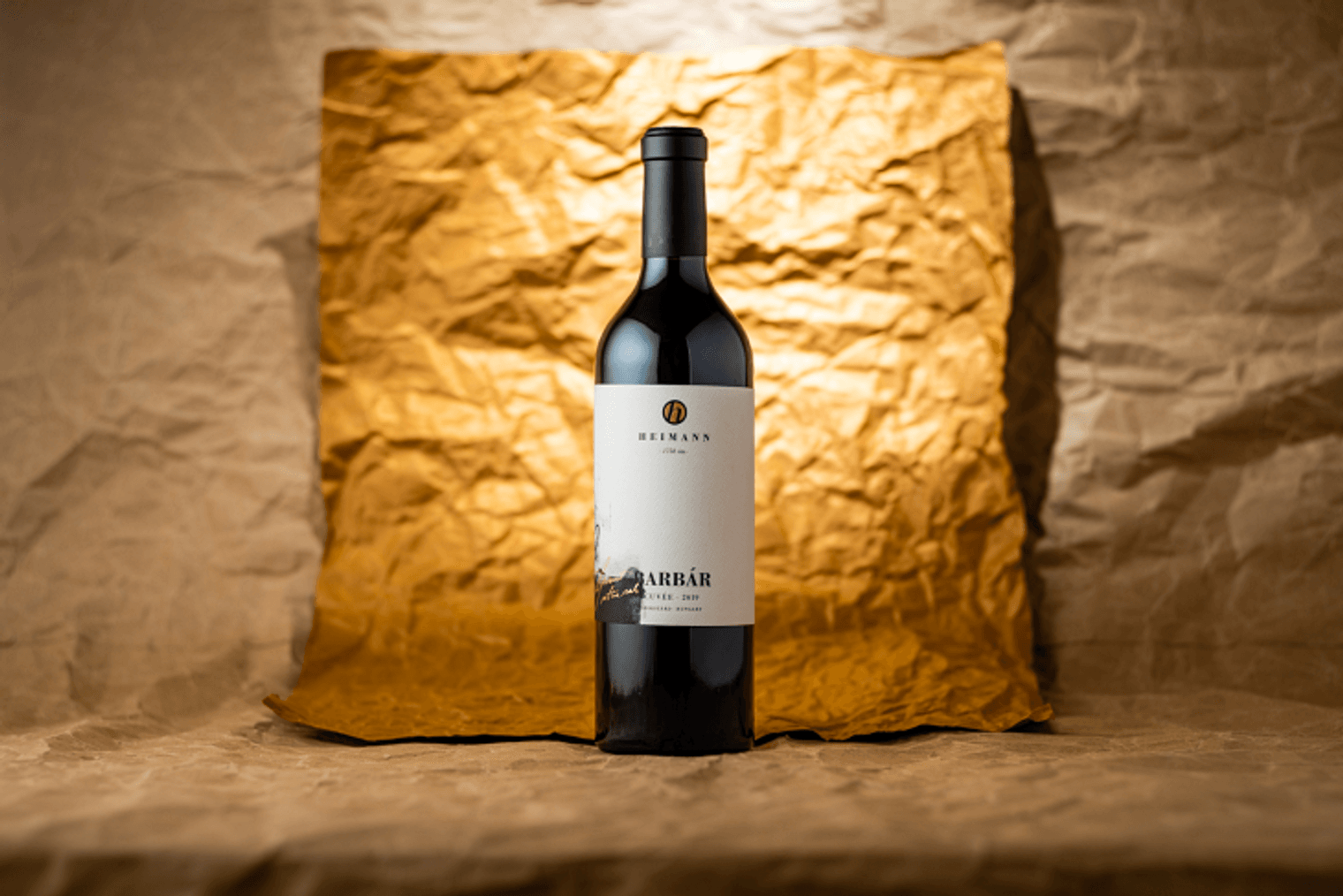 Wine of the month
Heimann Barbár 2019
Klub price in november 9 900 Ft
It is already past its 10th vintage and has grown up in front of our eyes: perfect ripeness, great proportions, power and richness. In 2019, almost half of it is Cabernet Franc from the Porkoláb Valley, along with Kékfrankos, Merlot and Tannat, with a yield of only one bunch per vine, selected by hand and with the varieties processed separately. After one year of ageing, partly in new barrels, it rested in the bottle for another 14 months before arriving to our wine shops. Drink or hold, writes James Suckling, who gave the wine 95 points.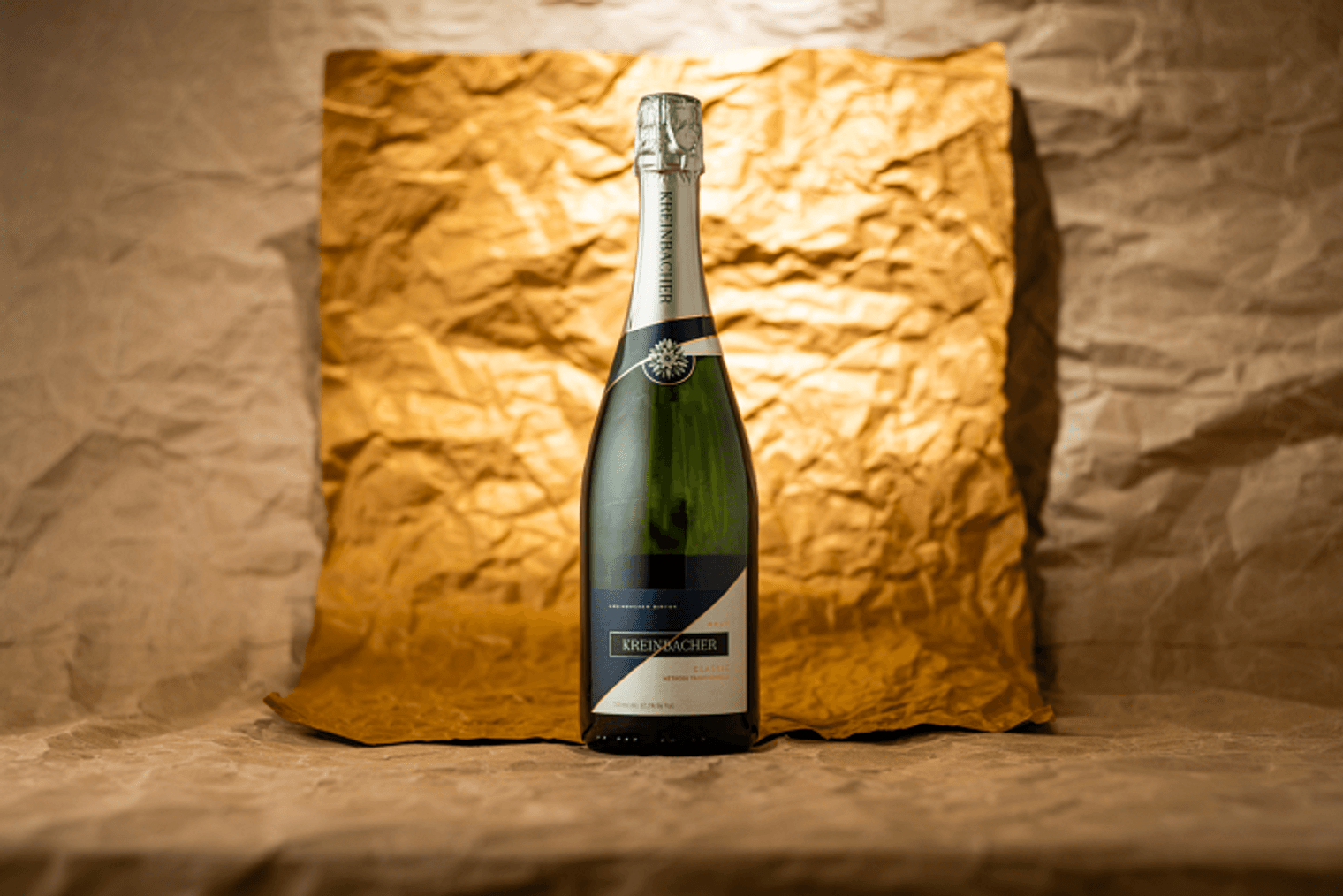 Wine of the month
Kreinbacher Brut Classic
Klub price in november 6 200 Ft
A timeless classic – as the name suggests. While there is an increasing emphasis on the Furmint base wines at the cellar, the style has been pure, elegant and easy to understand since the beginning. The Brut Classic has become a permanent star, a blend of four grape varieties – Chardonnay, Furmint, Pinot Noir and Pinot Blanc. It reveals almost everything that the 'big ones' do.
Wine of the month
St. Andrea Boldogságos Grand Superior 2021
Klub price in november 3 900 Ft
The white varieties alternate on the cool and steep slopes of the Boldogságos vineyard in Egerszólát, under the statue of the Virgin Mary. This is how the 2021 vintage became a blend of five varieties, which were aged in tanks and barrels for 7 months at the cellar. It's an elegant, dynamic and complex Csillag, with a long palate, fresh fruit and creaminess.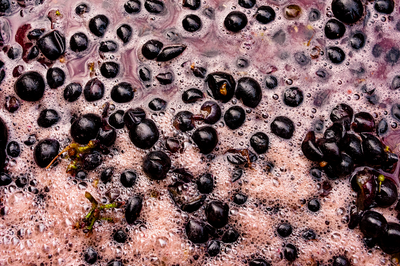 The heralds of the new vintage, or one could say, the first swallows. Whites, rosés and reds from the hot and dry 2022 vintage.
New wines are constantly arriving, and the first new wine selection is here!
6 bottles together on discount
Selections
Exciting selections with your favourites. February, Just whites, Just rosés and Villány selections.