Selections
---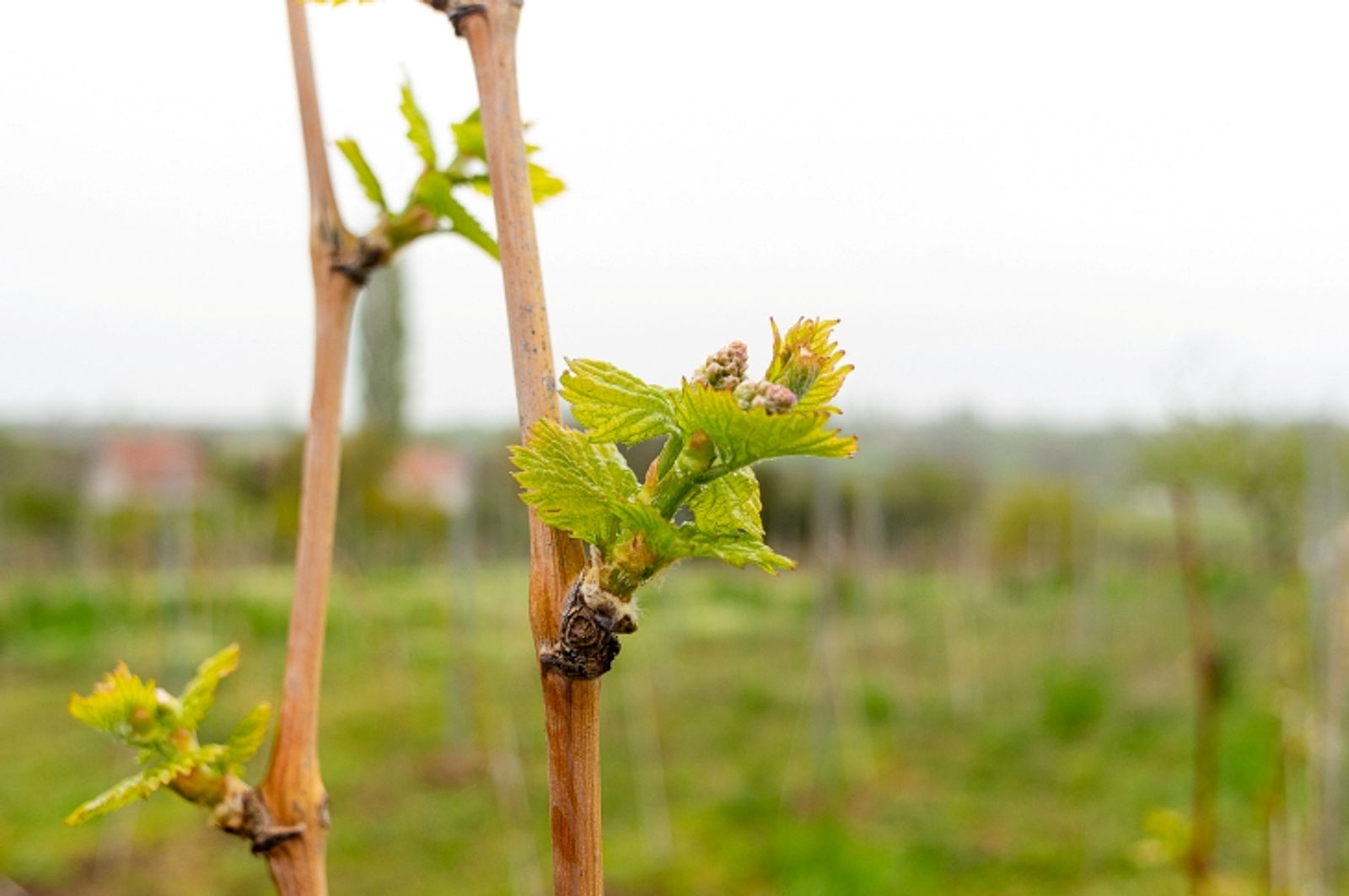 6 bottles together on discount
Selections for June
Fresh, exciting wines for the summer. on the terrace. June, June+, Just Whites and Just Rosés selections on discount in the wine shops and onlilne.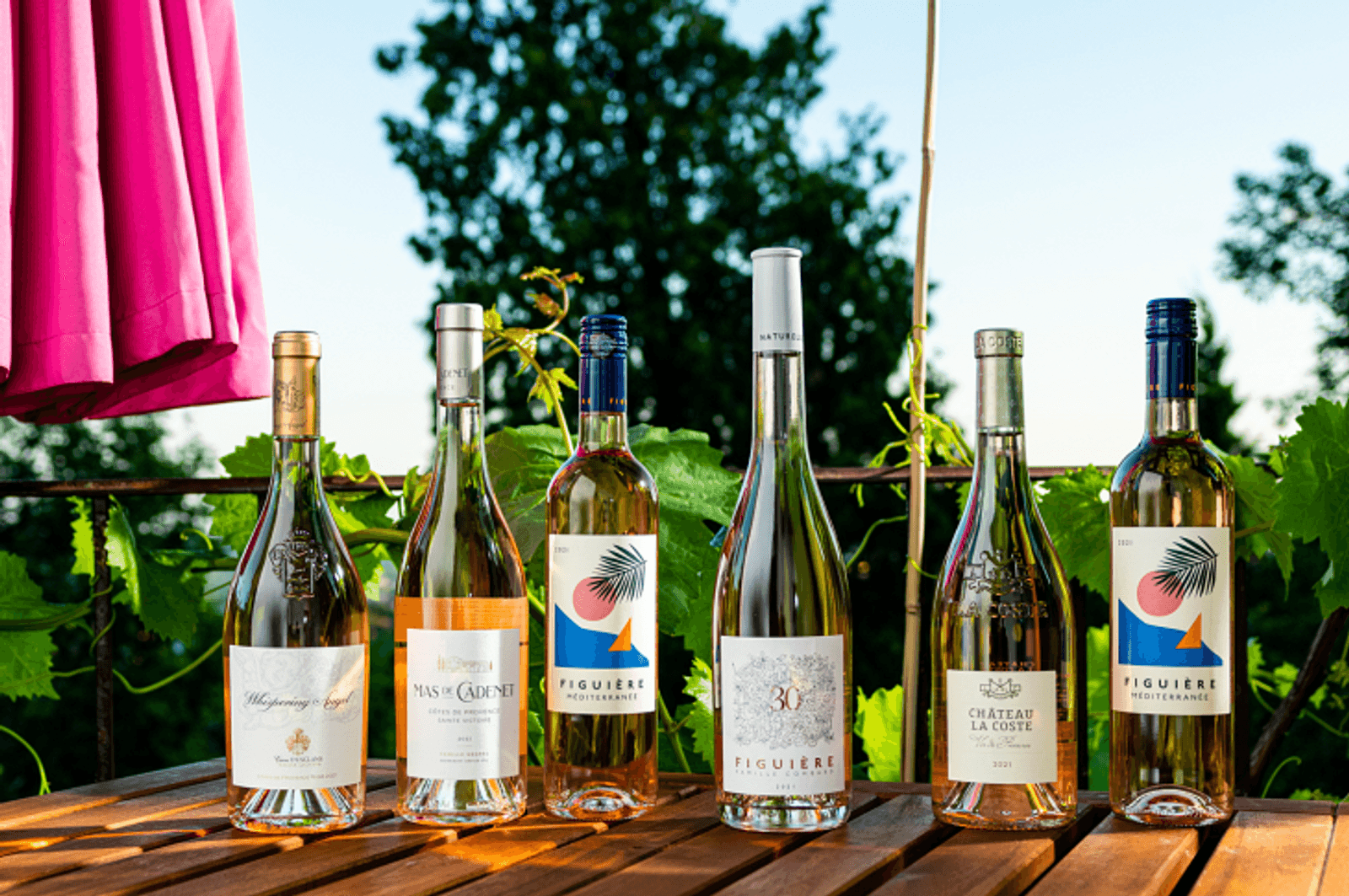 Summer, rosé, Provence.
June+ selection 2022
A sophisticated, fresh and easy to drink trump card, the Mediterrannée; and a creamy-textured, vibrant-acidity, full of life Premiere Rosé from Figuiére. Whispering Angel, which is the world's most famous rosé, with lively acidity, a dry finish and a sourness reminiscent of grapefruit from Château d'Esclans. An elegant Provence wine with intense aromas and rich flavours from the organic estate of Château La Coste, which also offers luxury villas and restaurants managed by world famous chefs. As well as the rosé of Mas de Cadenet, made from one of the best terroirs of Provence, from Montagne Sainte-Victoire, which comes with a paler coloured, salty palate and a lively finish, made with the wine region's three flagship varieties in the leading role. The six bottles together available at a discounted price and free delivery, only in June!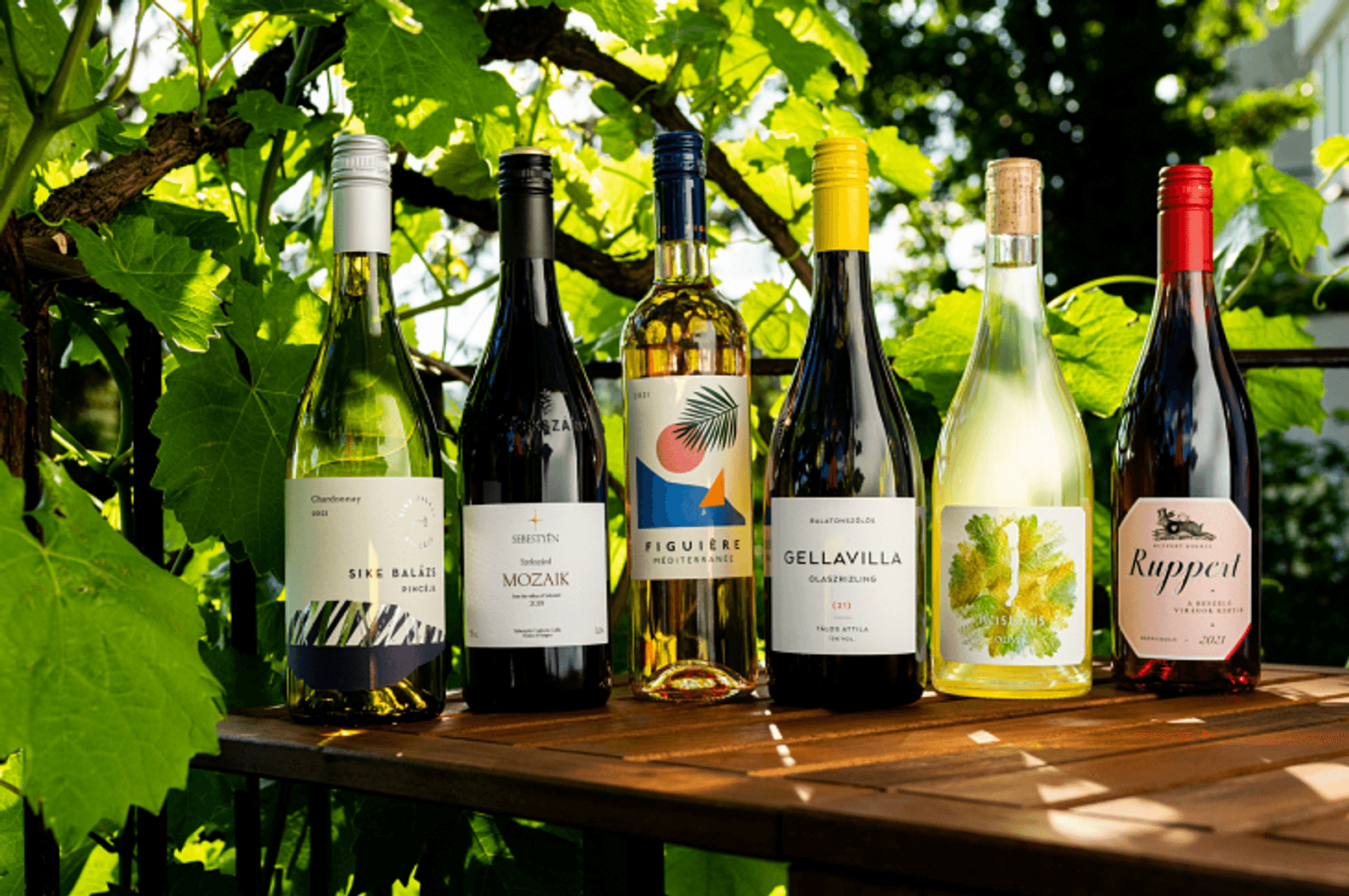 Wines with multiple colours and flavours
June selection 2022
The swiss army knife of Provence rosés is the sophisticated and elegant Rosé Méditerranée from the Figuiére estate; a more substantial; a riper and rounder Olaszrizling from Gellavilla's seven-hectare, organic estate; a grapey-flavoured and juicy Irsai bottled unfiltered from Kristinus in Kéthely; a hand-harvested Chardonnay, a quarter of which was aged in barrels, with classic varietal notes and delicious spiciness from Balázs Sike; the red wine to enjoy in heatwaves from the Rupperts, i.e. 'The Garden of Talking Flowers' (A beszélő virágok kertje) siller made 100% from Kékfrankos, and full of red berry fruits; and a new estate Bikavér, the Mozaik from Csaba and Csilla Sebestyén, made from the crop of the nicest vines made in an easy to understand and love style.